REPORT: Aligning monetary policy with the European Union's climate targets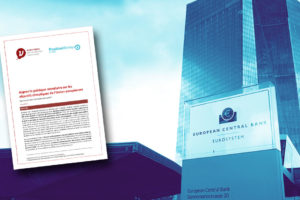 In this new report co-authored with Wojtek Kalinowski, we confirm and deepen the analysis previously produced by the Grantham Institute and others, which pointed to a mismatch between the EU's climate objectives and the CSPP programme of the European Central Bank.
Our new study shows that the Eurosystem invests more than 110 billion euros (or nearly 63% of the program) towards the four sectors that contribute the most to global warming (fossil fuel extraction and distribution, the automotive sector, the most energy intensive industries, electricity generation). We also compare the portfolios of the six national central banks that have been tasked with implementing CSPP.